Speak Life is striving to be a continuation of the ministry of the Apostle Paul using technology. Church and fellowship is not about the building you are, it is about learning and growing closer to Jesus. It is about building friendships and a community. Through the website, podcasting, video, live streaming and social media, people can be reached that do not feel at home in a traditional church.
Mission Statement
Restore and strengthen the family, provide hope for those in need and offer a non-traditional place of worship, using technology to be anywhere. All are welcome including those still searching for what they believe in.
Rev. Kenn Blanchard is a Marine and former Federal Agent with the CIA. Rev. Blanchard formerly pastored Historic Berean Baptist church in Washington DC for seven years where he was both ordained and called to pastor. He also operates and hosts a number of different weekly podcasts connecting with many different groups from all walks of life in the process. The Speak Life Church and its bi-weekly podcast, are the realization of what Rev. Blanchard professed as his calling in 2000.
It is not all about technology. Phone calls, personal visits and meet ups are also a huge part of fellowship and are an even larger part of the roadmap for the church.
Rev. Blanchard works with veterans (both active and separated), bikers, outdoorsmen, law enforcement, security personnel as well as plenty of folks that do not fall into any of those professions. Currently, Rev. Blanchard also officiates weddings, funerals and provides pastoral service nationally to the individuals, couples and families unaffiliated with a local church. The Lord has called him to provide a way to feed the Spirit, find the hurting, teach and reach people online.
Although Speak Life has just been formalized, it has operating for several years now, helping to prevent five suicides, saved countless marriages, organize several fundraisers, got a service dog for vision challenged individual, saved the home of a terminally ill veteran, provided some fishing trips and ministry to a senior citizen with cancer and officiated at eight weddings. Now, there is so much more to do.
Financial support is greatly appreciated. Funds are used entirely for this mission, and will ultimately support the planned mobile office. The "church" will operate at rallies, parking lots, conventions, and where needed. Speak Life Church is a IRS 501 (c)3 recognized religious charity, incorporated in the State of Maryland in 2018.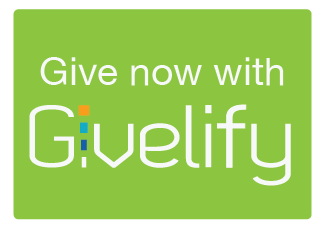 Contact:
Rev. Kenn Blanchard
[email protected]
14713 Kent Drive Upper Marlboro MD 20772
240-200-0713
http://Speaklifepodcast.com
https://speaklifechurch.net